DRIVE ECOMMERCE SUCCESS WITH OUR WEB360 VIRTUAL STORE SERVICE.
Immersive Retail, VR and 360° Virtual Shopping - Elevating the Customer Experience
DO YOU KNOW? CUSTOMERS ARE MORE LIKELY TO BUY FROM A STORE THAT OFFERS A UNIQUE AND IMMERSIVE SHOPPING EXPERIENCE. VIRTUAL REALITY AND 360 DEGREE VIRTUAL SHOPPING TECHNOLOGY CAN PROVIDE JUST THAT!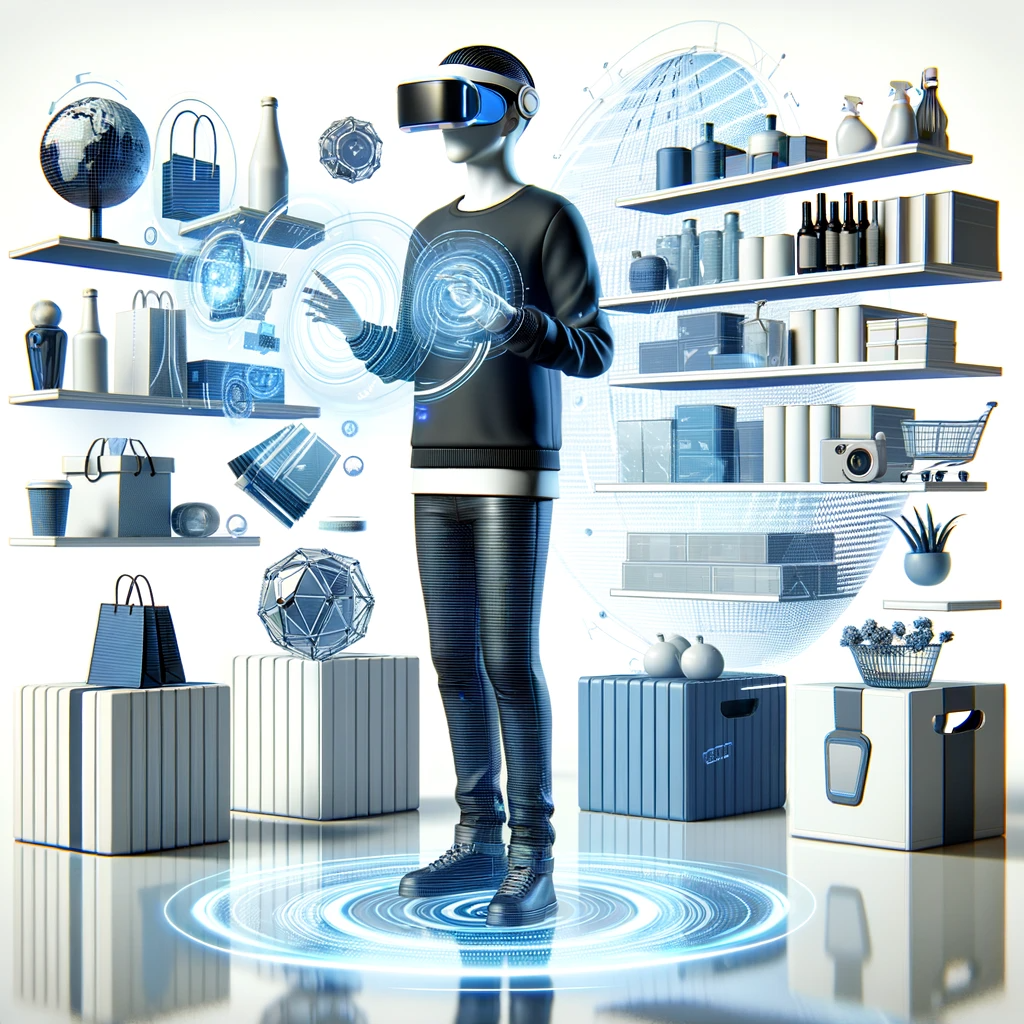 Elevate Your Irish Business With Interactive 3D Stores
In today's dynamic digital landscape, Irish businesses need innovative solutions to capture the attention of tech-savvy consumers and drive conversions. At Social Web Strategy (SWS), we empower Irish businesses to create cutting-edge 3D virtual stores that transform the shopping experience, turning mere visitors into loyal customers.
Using virtual reality technology, we build 360 virtual stores where customers can browse products up close and in realistic detail from anywhere in the world. Our team is committed to innovation and pushing the boundaries of digital shopping. We aim to help brands make shopping more immersive, memorable, and convenient than ever before.
Benefits Of Making Web360 Virtual Store
Virtual stores are the future of shopping, providing benefits far beyond traditional ecommerce.
Here's how our Web360 Virtual Store services can help your customers get a better sense of your products, creating an unforgettable experience for them:
Interactive VR Store Tours
VR tours bring your brand to life digitally while being safer and more convenient than in-person visits.
Guide customers through interactive virtual reality tours of your stores and showrooms, essentially digitising your locations. Shoppers feel immersed within store environments tailored to your unique brand identity. You can showcase products in lifestyle context, provide orientation, highlight must-see areas, and train staff through simulations.
Hyper-Realistic 3D Products
Let customers view photorealistic 3D product models from all angles and seamlessly zoom in on the finest details for deeper engagement. High resolution 3D product displays enable customers to inspect features, textures, and styling cues closely.
This creates more confident purchasing decisions, reduces returns, and provides a big competitive edge.
Seamless Ecommerce Integration
Our virtual stores integrate seamlessly with your existing website, apps, and ecommerce platforms through embeddable widgets and links.
Customers can easily access your store without needing to install any specialised software or equipment. This enables you to augment existing platforms with VR content for maximum impact and an upgraded user experience.
Memorable Social Shopping
Let customers experience products together with chat, comments, and sharing features to drive engagement, word-of-mouth marketing, and sales. Friends can collaboratively explore your brand, give opinions, make joint decisions for gifts or big purchases, and more.
Make shopping an interactive social activity by enabling seamless communication and interactions between shoppers as they evaluate your products.
Anywhere, Anytime Accessibility
ELEVATE YOUR RETAIL PRESENCE WITH 24/7 HR. VIRTUAL SHOPPING TECHNOLOGY.
Our web360 virtual stores provide customers with intuitive anywhere, anytime access to revolutionary shopping experiences using their device of choice. Whether shopping from mobile, desktop, AR/VR headset, or other devices, your customers can engage with your products conveniently on their own schedule.
Cost-Effective Solution To Traditional Stores
Building a physical store can be expensive, but with Web360 virtual store, you can establish an online presence at a fraction of the cost. It can help reduce costs associated with traditional brick-and-mortar stores, such as rent, utilities, and staffing.
This allows you to allocate your budget to other important areas of your business, such as marketing and product development.
Let Your Customers Examine Your Products From All Angles In A 3D Virtual Store Environment!
Empower your customers to make informed purchasing decisions with an immersive 3D virtual store. Provide an interactive experience that allows customers to examine products from all angles, zoom in on details, and even visualize them in their own homes.